FULLY PERSUADED! ©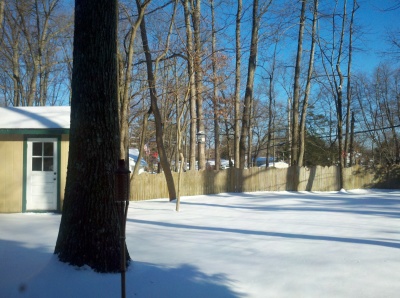 The memory is still very vivid in my mind.
It was on that day my spirit grabbed hold of Romans 8:38-39.
My umbrella refused to surrender its purpose as the rain poured water and the wind continued to blow air.
Even though it's canopy was being turned inside and out, the hand-held device stayed true to form protecting me from the shower as I made my way up the avenue.
I was on my way to church and had to catch another bus once the train I would board arrived at my first destination.
"Oh woe is me," I cried, as my legs, covered with torn hosiery, moved me closer and closer to the station.
My best friend is gone (my mother had just recently passed away), my relationship of 12 years has painfully ended (although it was one that the Lord was not pleased with anyway), and I have barely enough money to get me to the house of God.
"Boo, hoo, hoo," I cried incessantly until I begin to think about Jesus Christ.
It suddenly dawned on me how blessed I was just by being able to do exactly what I was doing.
Pressing my way to church despite it all.
Looking forward to praising the One who died for me so that I could live.
That in and of itself was a blessing!
Despite it all, I realized on that day during that walk how blessed I was because Jesus Christ came into my life and because God was with me even then.
I began praising the Holy One in the street and complained no more (on that day anyway) about how bad things appeared to be.
Well, that was over 20 years ago and – oh boy - has it been an enlightening journey since then.
Keep reading TONE and you'll hear all about the wonderful and great things I have experienced and witnessed in my life and in the life of others.
It's going to make you laugh, cry, shout hallelujah, and more!
Until the next time, remember Jesus loves you.
Peace & Blessings.
For I am persuaded that neither death nor life, nor angels, nor principalities, nor powers, nor things present, nor things to come, Nor height, nor depth, nor any other creature, shall be able to separate us from the love of God which is in Christ Jesus our Lord. (King James Version)
Peace & Blessings.
If any of these blogs and prayers have been a blessing to you, and you would like to read more Modulating Tones, please consider making that possible by your gift.